Mommy's Favorite Pictures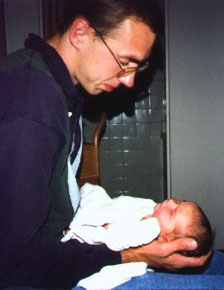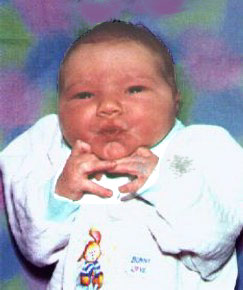 Daddy holding his new little angel. Pucker up and give me a smoochie!!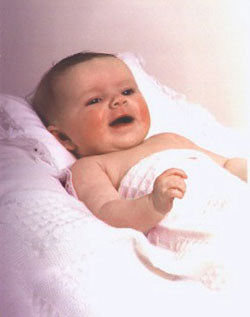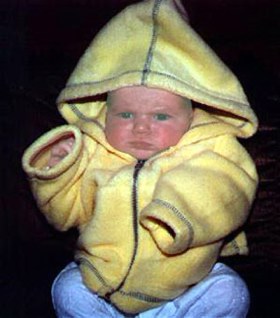 3 Months Old - November 1999 Why me?? (January 2000, 4 months old)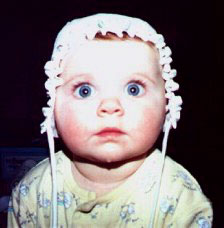 Worn Out (Spring 2000) Poltergeist, The Amish Addition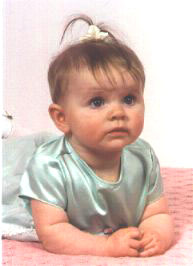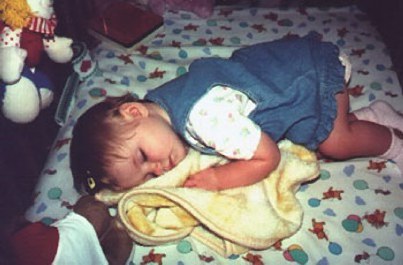 7 1/2 Months Old Sweet Dreams Precious Angel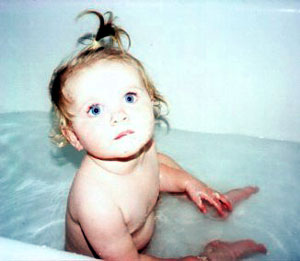 Brittney gobbling down her birthday cake at Clean up time after digging into her cake.
her 1st Birthday party. (September 2000)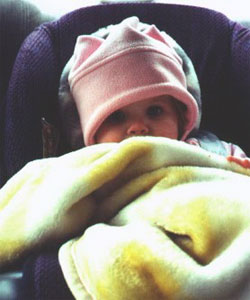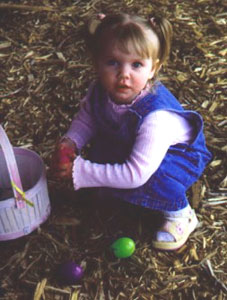 All bundled up. (Winter 2000/2001) Brittney's 1st Easter Egg Hung (2001)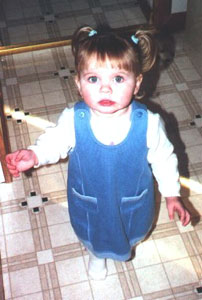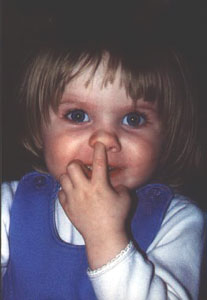 Britt showing off before we head to the When asked "Where's your nose?"
Most Beautiful Baby Contest (Feb. 2001, 17 months old) This is how she replied.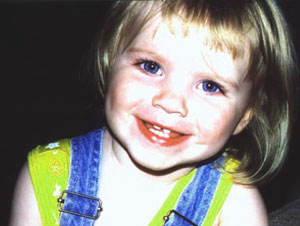 Our beautiful blue-eyed angel showing us her pearly whites.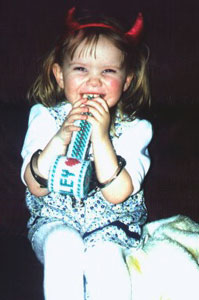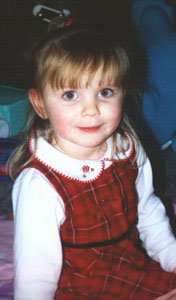 Our little devil. (Dec. 2001, 2 Years old) Christmas 2001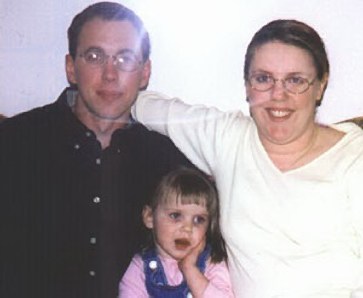 One big happy family. (Easter 2002) Brittney sporting her bunny ears
along with a funny face.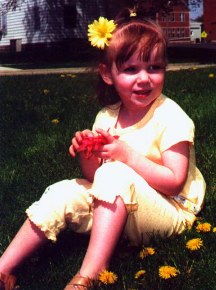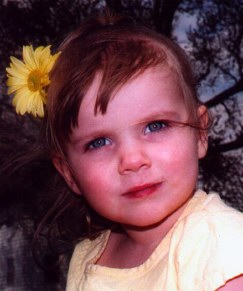 Spring Flowers (May 2002)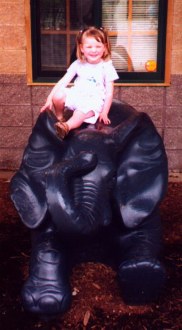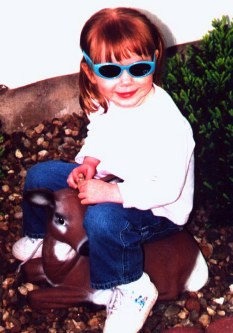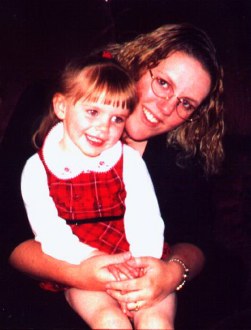 Brittney & Mommy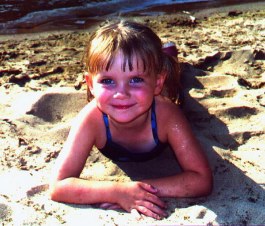 Brittney posing on the river (August 2002)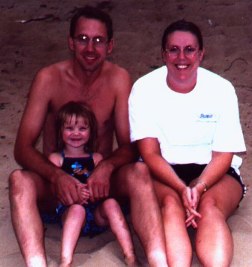 The Scherbrings (August 2002)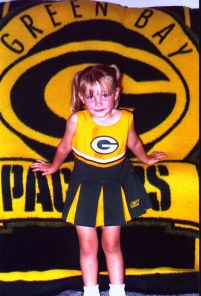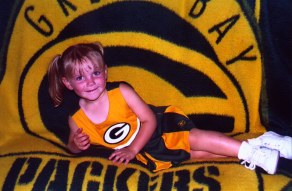 Our Future Green Bay Packer's Cheerleader (September 2002)
Brittney giving daddy his daily loving.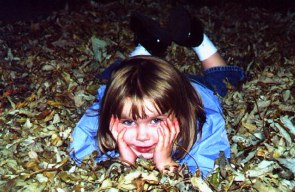 Brittney posing in the leaves (October 2002)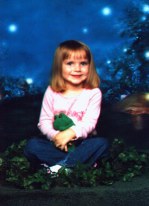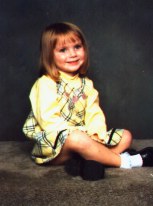 Brittney's 3 Year pictures (September 2002)
Brittney with her best friend Shannon (June 2003)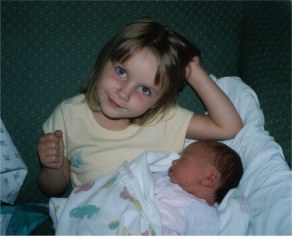 Brittney with her baby cousin Amber (July 2003)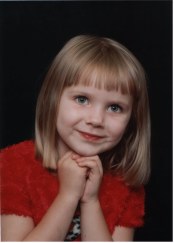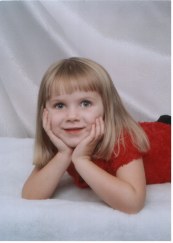 Brittney's 4-Year pictures (September 2003)
Email us at: